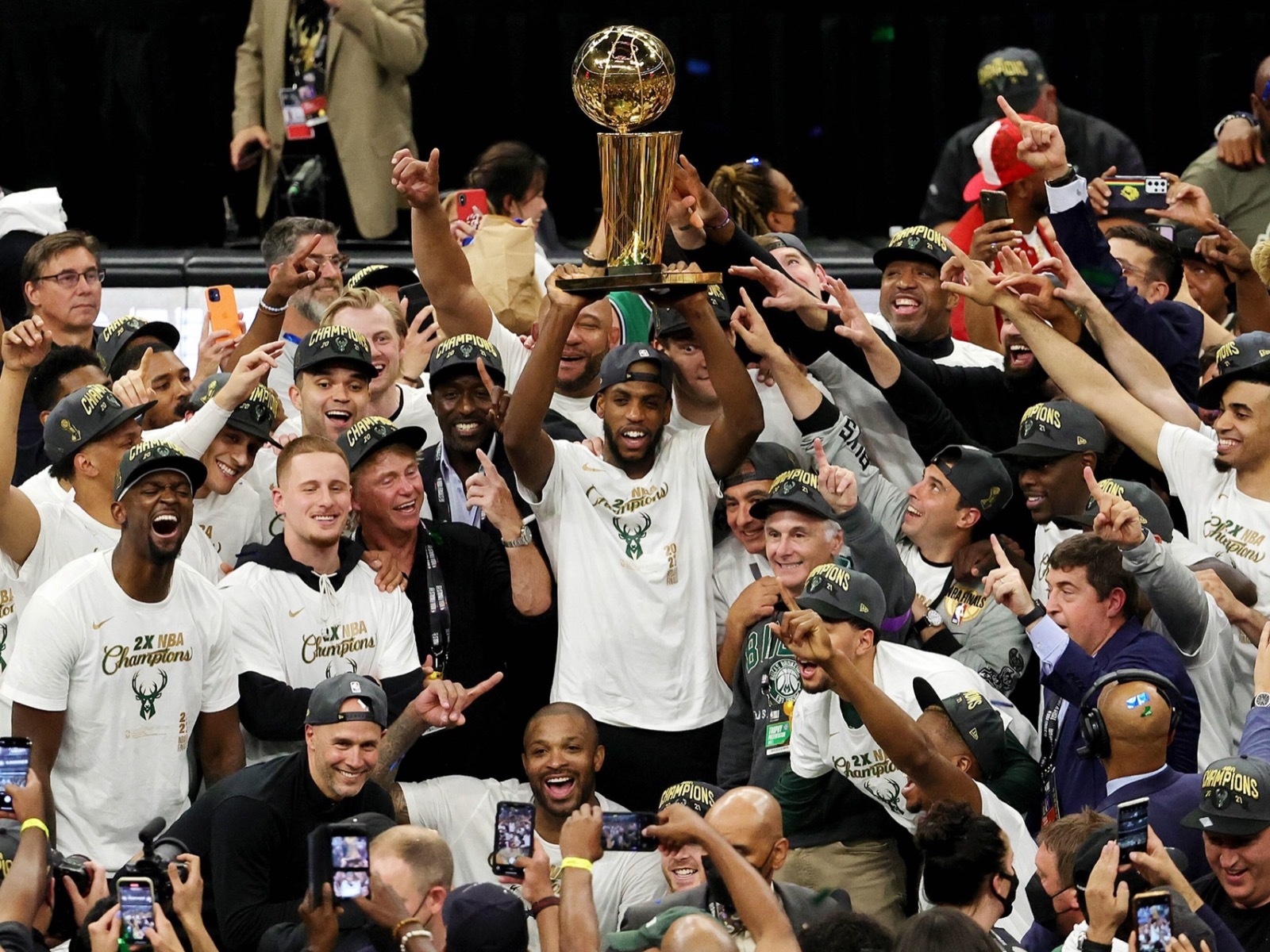 Bucks in six. Giannis scored 50 points to win Milwaukee's first championship in 50 years – just ahead of town. If it's not fate or magic or fate, I don't know what it is.
For the first time in half a century, a championship title will call Milwaukee home as the Bucks beat the Phoenix Suns, 105-98, at the Fiserv Forum on Tuesday night, winning the Larry O'Brien Trophy and – most importantly – lives up to a mantra heard across town last week: Bucks in six.
The Championship is the city's first professional sporting title since Kareem Abdul-Jabbar and the Bucks won the 1971 NBA Finals against the Baltimore Bullets.
As with everything with Milwaukee sports, it wasn't easy as a 13-point lead in the first quarter evaporated in the second in a nasty reverse of Game 5. But luckily, a heroic Giannis – the MVP of the Finals with a historic 50-point performance in Game 6 – and the Bucks rewrote the script and regained the lead in the third, fending off the Suns with solid defense and clutch shots until the final whistle , the confetti fell and Milwaukee began to realize that this time around we had to be right for a great sporting moment.
With Tuesday night's win, the Bucks are on an incredible journey – from a 15-game winning team about to move elsewhere to the best team in the National Basketball Association – in less than a decade. They went from owning the future to owning a championship, from potentially being history to making history. So cheer on the deer, Milwaukee; it was a long and difficult road to the top of the mountain – now enjoy the beautiful view.
Speaking of cheers, unlike the first Bucks Championship, the city of Milwaukee will celebrate the team's title with a victory parade. Details on the parade route as well as specific dates, times and plans are expected soon this week. Stay tuned to OnMilwaukee for more information on the final victory, parade and town celebration – the first of its kind in generations.