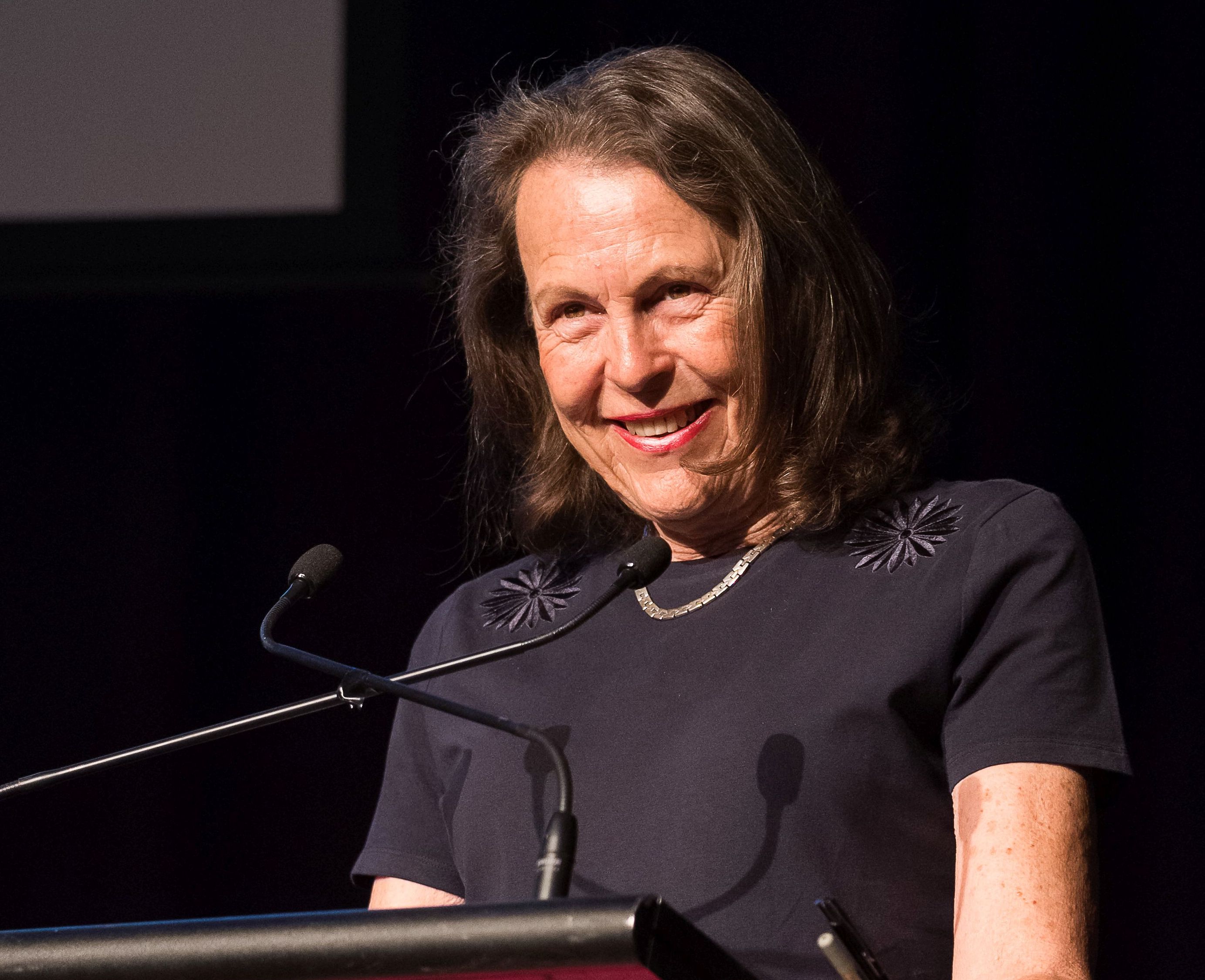 No one would fault describing Elizabeth Rogers as an energy firecracker – an indomitable force behind the promotion and defense of regional artistic practice in NSW.
"It's genetic – I have tons of energy," Rogers said with a laugh. For the past 15 years, she has been the head of Regional Arts NSW (RANSW) – one fifth of the organization's 75-year history.
Last week, she had her last day with the organization, before taking on the role of CEO of Canberra Glassworks later this month, tasked with raising Glassworks' profile as a recognized center of excellence to national and international levels.
Why was this the right time for change? Rogers said, "I haven't been to my office since April, and you're right, that gives you a bit of pause, and I decided it was time to park the car for a bit."
And she literally means; Rogers has traversed the state persistently. "I will miss people – this is the most important thing in this post – but I won't miss the shady hotels," she added.
"I am thrilled to be embarking on a wonderful opportunity like this, to work locally and to reconnect with this community of artists. I was so focused on the regional NSW. I am proud of what we have accomplished over the past 15 years… With a new logo, a new website and a strategic plan in place, RANSW has a bright future. For me, it's time to take on a new challenge.
Rogers has advocated nationally on behalf of the 14 Regional Arts Development Organizations (RADOs) operating in New South Wales. She has worked with Regional Arts Australia to ensure that the needs of artists and arts organizations are considered in the design of national funding programs, particularly the Regional Arts Fund (RAF). And she was the spearhead of the indispensable four-year Artstate program (conference come festival).
We asked her what that helicopter view of the area looked like, as she took to the skies to new challenges.
WHAT DRAWN YOU IN THE RLE
Describing his career path to this CEO role, Rogers said, "I just blew like a fall leaf and exploded against fences and stayed there for a while – it's a unforeseen career. I was very lucky in the roles that I had.
"My family came from retail and I was offered two options: go into retail or be a teacher. The last thing I wanted to do was more study; I wanted to earn some money… so where did I end up? In the arts, she added, laughing.
"I am a country kid and felt I had the skills to take on this role. But you never really know what a job looks like until you get down on your knees under the desk. We have come a long way since those early days. RADOs were essentially a one-man group and their relationship with local governments was in its infancy, "explained Rogers.
"It has been a long process of building these organizations to professional operating standards, with appropriate staff and more strategic in their thinking. They are all based in their communities; they are not headed from Sydney. Our role has been to help them grow.
She said one of the most important roles has been growing understanding.
"There is this perception – everything west of the saline bush separating the South African border. When I was making Artlands Dubbo in 2016, someone called me up and said, "Can we just stop by Broken Hill for lunch?" Dubbo is a third of the way across the state from Broken Hill – you won't be back in time for dinner.
She added that despite many changes of government and ministers, both state and federal, during her tenure, the vision was still to put in place a strong model.
BEHIND ONE THERE IS A LOT
When asked how you keep a fresh mandate and an organization moving forward, Rogers said, "I think you stay fresh because the regional arts are an ever-evolving field. You have to be nimble in the face of this change… It is really important to listen to people, to be very clear about your goals and objectives, and to just be enthusiastic about what you are doing – bringing people with you.
She noted that although the top organization, "had a period of staff changes, for a bunch of very good reasons we had to start a team from scratch."
"I am convinced that the team [now] can hold the fort. What's important with teams that are so integrated into RADO teams, as we are, is that new people always come in with new ideas, "she said.
"It reminds me of musicians playing in a chamber group or in an orchestra, and the same thing in the theater – everyone in an ensemble has a role to play; that's how I've always envisioned this job at Regional Arts NSW. We weren't the boss; we were part of the network, "Rogers told ArtsHub.
… Everyone in an ensemble has a role to play; that's how I've always envisioned this job at Regional Arts NSW. We weren't the boss; we were part of the network.
"In the role, you bring together 14 different perspectives. In general, the government only wants to talk to one organization, not 14, or federally to "NSW" when lobbying for the Regional Arts Fund. So you have to have that national vision, but then be able to distill this stuff for NSW and beat the drums to bring value to our artists and arts organizations.
She said the Artstate series of events have significantly helped the industry.
"We received funding in 2011 and then an increase in 2012 when the state government injected funds into RADOs at around $ 80,000 per year. While that might be enough to get paid, they also need to run their entire organization with it and have a leader. An ordinary cultural agent would earn about $ 90,000. So there has been a huge funding disparity and a lack of understanding of what their organizations are doing.
She said part of the change was a critical overhaul to move RADOs from boards to organizations, and the role of development officers to executive directors.
"And it's a much broader ecology than the RADOs alone; there are individual artists and professional organizations that are equally amazing in their groundbreaking practice, like The Wired Lab and The CAD Factory. They are not amateur organizations, they have an international reputation and the fact that they are based in the regional NSW should not make a difference, "Rogers explained of the advocacy role.
"There is a network of 17 regional conservatories in New South Wales. Nobody knows this story, "she added. Rogers said this was an important goal of Artstate – to increase that visibility and understanding.
"We had an independent report written at the end of the four Artstates and we achieved all of the goals – we increased First Nations stories, we promoted the 14 RADS and we were able to attract state and federal decision makers and attend these events – the people with a grip on politics and scholarships – to experience on the ground what these artistic communities look like. If we had not had these conference channels, they would not have come.
LOOK BACK LOOK FORWARD
Of regrets, Rogers said, "I had a ball; I love this job! What would I do differently? There are always things, but it's been such a diverse role, for such a long time. The NSW sector is in a much stronger position and it is time for someone else to take over.
"The board of directors is working on a new strategic plan; we have a new premier in NSW – so it's spinning again. What I would like to see more of, across the state, is communication. What I mean by this of our COVID impact survey – outside of social distancing barriers – the second biggest hurdle [voiced by the sector] was internet access.
"We get a lot of rhetoric from the government on this, but access to good quality broadband is really important. It's a tough thing artists need, "added Rogers.
"The other thing that's really important – and I love riding the festival bandwagon – but public health ordinances have had such an impact on the festival industry. Not just the big ones with big voices, but the small festivals in the small communities. They cannot start like the last to open.
"Some do not understand the preparation that goes into planning these events and the economic impact on these communities. There is no insurance; you can get it in wet weather but not for a public health shutdown. It would be a really sensible thing to do so that these communities can organize these events knowing that their expenses will be covered, "she concluded.
"It doesn't cost the government a lot of money. They just need to put $ 10 million aside and people can pay an appropriate premium.
Rogers concluded that regions are "more dynamic about how they view funding, accessing a myriad of different sources, from local government to the Department of Health, to funds for indigenous language arts, for example. ".
"It's been important in helping people – not just national disaster funding, but more sustainable funding for the future."
THE SECTOR'S BIGGEST CHALLENGE IMMEDIATELY FACED
"We're all going to have an ongoing challenge with our climate," Rogers said. "People don't realize that some of these communities faced six years of evil drought before the bushfires – the bushfires did not start on the south coast – remember we were shrouded in smoke at Tamworth for Artstate. "
She continued, "The fires were catastrophic in the NSW area, then the pandemic happened, then the mouse plague. The arts are always the first thing to do because they are not considered essential, but I consider them essential because mental health is a very big problem in the country.
"We hear the stories about the impact on small communities when people kill themselves. The arts are something that brings people together.
She told the story of a program that bought a milliner in the regions, bringing together farmers' wives to make hats for shopping. The husband of a woman in the circle had died three days earlier. "It's the only thing I had to expect," she told Rogers, who added, "It's the value of why I'm here all the time."