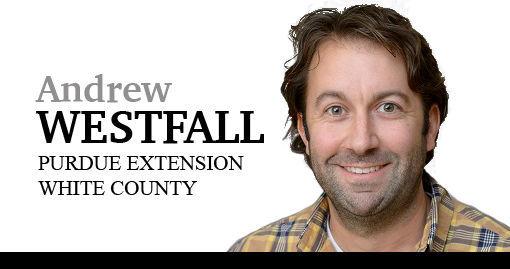 The White County Purdue Extension Service will host the annual "Farm Outlook Breakfast" at the 4-H Community Building at the Reynolds Fairgrounds.
It will take place on Thursday, September 16 at 7:30 am The program is free to the public and is designed to help farmers, landowners and agribusiness managers make better business decisions throughout the year. to come.
The program will be presented by Dr Michael Langemeier, a Purdue agricultural economist, and is generously sponsored by Alliance Bank, Bank of Wolcott, Farm Credit Mid-America, First Merchants Bank and The Fountain Trust Company.
After many years of low margins, the profit outlook for the 2021 crop has improved dramatically, will this continue into 2022 and beyond? Current USDA reports predict record corn yields for Indiana. How are other states doing this year and how will prices be affected when combines start operating?
Purdue's most recent land value and cash rent survey showed record land prices in Indiana. What was the reason and will these prices continue? These questions and many more will be addressed during the program.
This program is free, but RSVPs are required by September 13 to get an accurate count for breakfast, which will be served at 7:30 a.m. ET followed by the program.
Please note that COVID restrictions may require us to move the event to an outdoor facility on the exhibition grounds, RSVP-ing will help us communicate any changes with you. To RSVP, contact the Purdue Extension Office of White County at 219-984-5115, or email me at [email protected]
come to northwest Indiana
The Farmer Veterans Workshop and Indiana AgVets update will focus on farming opportunities for military veterans.
The workshop is scheduled for Tuesday, September 14 at the Pinney Purdue Ag Center (11402 S. County Line Road Wanatah, Ind.) From 10 a.m. to 3 p.m. CT (11 a.m. to 4 p.m. ET).
If you are a veteran interested or already involved in farming or a current (or potential) Indiana AgVet, don't miss this chance to learn, network, and spend time with other veterans. Lunch will be provided and there is no charge to participate.
Andrew Westfall is Director of Purdue Extension White County (Ind.).